Hello everyone!

I want to let you know that is Sunshine Wonder Week at SUN, and we have amazing challenges with awesome prizes!! I'll be hosting Bingo next Saturday so I hope you can join us! You can find this challenges here!




I scrapped again!! :) I used this Awesome new collab by Studio mgl and Melissa Bennett called Mental Block! This will be coming out on January 31st at SBG and I guess at SSD too... I really really love this kit... it is going to be one of my favorites I'm sure!!





And finally, here is my new alpha... it is called A Star is Born it can be used perfectly with boys and/or girls layouts! What do you think? Love it? Hate it? Should I do one multi-colored?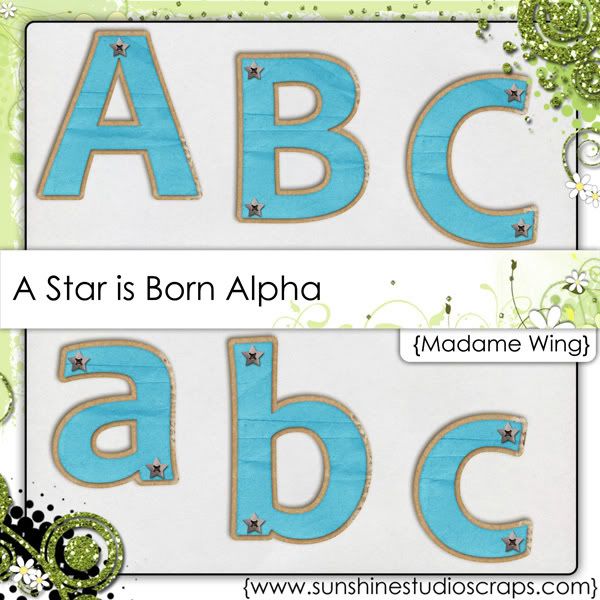 TFL!