Hey there!

I've been sooo busy with RL that I've been forgetting to update my blog! But I'm back now... and with a freebie!!

We are about to start Sunshine Wonder Week at Sunshine Studio Scraps, here is the schedule. Come play with us!! We'll have soo much fun!!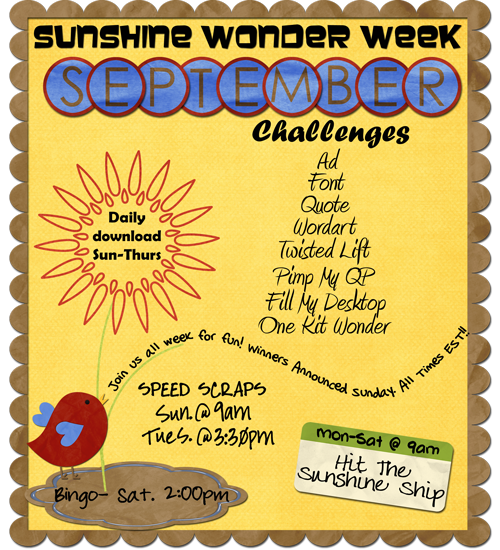 To celebrate and promote Sunshine Wonder Week, we (the Wonder Girls) decided to have a blog hop party!! Yay!!

So here is my part for the Anchor's Away Blog Hop Party...



Don't forget to visit the other Wonder Girl's blogs to collect all your freebies!!





Dani
Janel
Jen
Joanne
Laura
Mandi
Mari
Teri
Wendy



Enjoy!